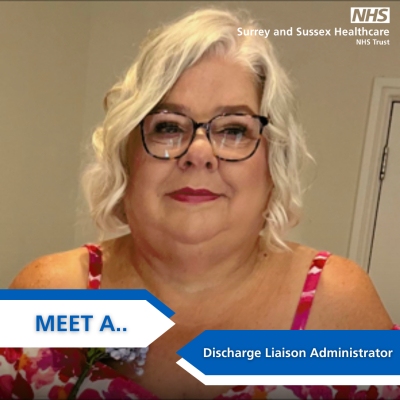 Meet Sara Reeves, a Discharge Liaison Administrator at SASH.
Summarise your role:
I receive, accurately record and forward patients PPRF's (Discharge Paperwork) to the relevant team within the Integrated Discharge Team. Update the Discharge Teams patient trackers in Clinops and Powerchart as regularly as required and ensure transport is booked correctly and within time frames that align with the care services we have arranged and to care homes we have sourced.
I attend daily update meetings and huddle. I speak to Health Professionals and families regarding patient discharges.
What do you find challenging about your role:
Acting quickly to changing patient needs, pathways and transport requirements to ensure a safe discharge for our patients.
What do you find rewarding:
Working in a diverse team of professional, hardworking health and social care staff who all share the same passion and care.
Knowing that our team has done everything possible for a safe discharge in a timely manner.
What do you enjoy outside of work:
Being a weed warrior in my garden and successfully growing rhubarb and raspberries.
Taking holidays (after many years of not travelling) I have recently discovered Tunisia and love it (it's a bit of a Marmite country). I have several plans to return there.