Hello all,
For the final weekly update of 2022, I'm stepping in while Angela is on leave. It's been a tough time, and I'd like to take this opportunity to commend and thank all of you who were on site this week: your efforts have allowed us to step down our critical incident today (Friday) and we have kept our patients safe throughout.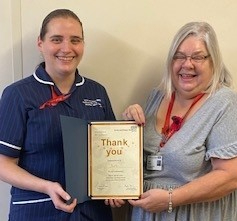 Across the South East we continue to tackle the challenge of balancing limited capacity with high demand. Although our colleagues in the ambulance trusts postponed their second strike planned for 28 December, we declared a critical incident on Wednesday as a result of capacity issues that had built up in the week leading up to Christmas. Since then, you have been working tirelessly (I repeat, tirelessly) to get as many people home as possible, while also supporting our emergency department which has felt the brunt of the demand with many very sick patients from the various respiratory issues we are seeing. I know first-hand that you are all working incredibly hard to ensure the best possible care is given to our patients. Your professionalism, effort and resilience are just fantastic - thank you all very much indeed.
Please join me in saying the very best of luck to Sara Reeve, discharge liaison administrator who retires after today having worked at SASH for over 15 years. Sara has worked in many departments, from managing the non-emergency transport contract and switchboard to discharge admin, and I would like to thank her for her incredible contribution to SASH and to the NHS over the years. Thank you, Sara!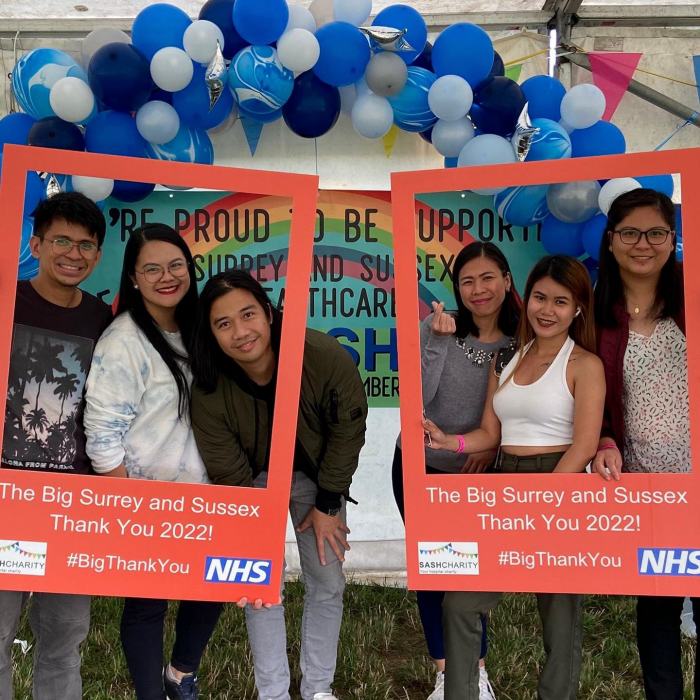 The end of the year is always a chance to reflect on what we've achieved this calendar year. In 2022 we delivered over 4,000 babies, treated over 100,000 patients who attended our emergency department (more than ever before), cared for over 33,000 patients who were admitted as emergencies, saw over 414,000 outpatients and over 46,000 elective admissions while carrying out over 7,500 diagnostic tests. We also put on an exceptional Thank You event for our staff as well as everybody working in health and care in Surrey or Sussex to enjoy, kept our staff safe by offering COVID boosters and flu vaccinations and delivered our new electronic patient record (that last was a particular achievement, Mr Emly)! Everyone at SASH plays their part in ensuring our patients receive outstanding care. Whether you are directly caring for patients or are behind the scenes, every day your work is making a huge difference for local people, so thank you.
Looking ahead to 2023, we have a challenging couple of months as we increase the total number of car park spaces we have available for both staff and the public. I know this will cause disruption for a number of weeks and want to thank you for your patience and understanding. All this work will ultimately help to ease the parking issues we've recently faced as well as increase capacity at East Surrey Hospital. We will also be celebrating the 75th anniversary of the NHS and will be bringing back the very popular Star Awards to recognise and celebrate the amazing work of SASH staff. This year we have really prioritised working closely with all system partners to ensure we are continuously collaborating to reduce delays to patients leaving hospital when they're clinically ready to do so, as well as creating new ways of providing care for our communities. I look forward to progressing the above achievements and much more with you all in the new year.
I wish you all the very best for 2023 and a Happy New Year!
Best wishes
Paul Simpson
Deputy chief executive