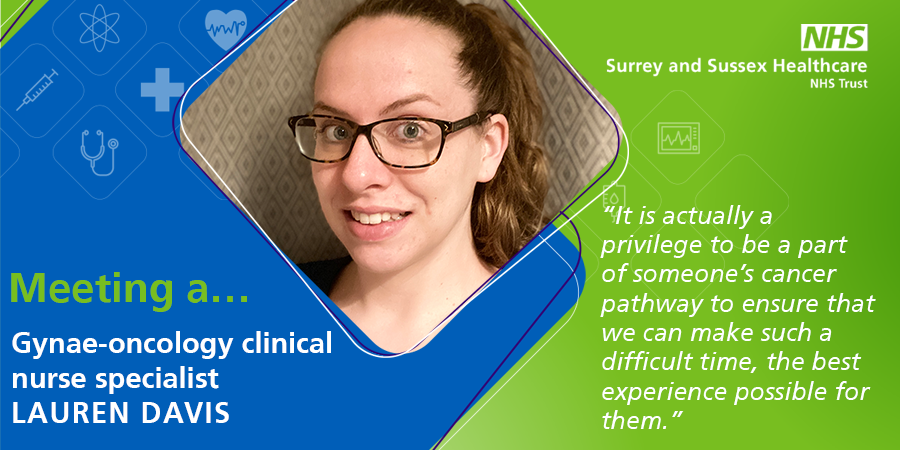 Who are you?
I am a gynae-oncology clinical nurse specialist.
Summarise your role.
I work supporting individuals with a suspected or confirmed gynaecological cancer. We provide emotional support, help organise appointments and clinical tests to provide a seamless pathway and ensure a quick and accurate diagnosis can be made. We can offer specialist advice on a particular cancer diagnosis and the treatment involved.
What do you find rewarding about your role?
I find it particularly rewarding to be the point of contact for someone that they can feel confident and reassured in talking to. It is actually a privilege to be a part of someone's cancer pathway to ensure that we can make such a difficult time, the best experience possible for them. I enjoy chatting to patients and learning about their lives to support them each as individuals as their needs can be so very different. I also work within an extremely supportive and friendly team.
What do you find challenging?
Often we are unable to provide the answers patients want until all investigations are completed and this waiting period of not knowing what is next, as well as the lack of new information, can be particularly challenging for patients as well as us as a team.
What do you enjoy outside of work?
Outside of work I am kept very busy with our little girl of 18 months. We go walking most weekends with our Siberian husky Sonic who we rescued 7 years ago. I also very much enjoy a nice takeaway and an early night!!