Hello everyone,
I returned to work on Wednesday after a couple of weeks' leave and have spent a lot of time catching up with colleagues, hearing about what I've missed. The common theme I've heard is just how determined and resourceful everyone has been in order to meet the needs of our patients. We've seen the number of patients with a positive COVID test reduce, but unfortunately at the same time there's been a rise in the number of people in our services who are clinically ready to leave but are waiting for arrangements for care outside of hospital. This shows the pressure the whole system is under. I recognise how tough it is despite the fact everyone is working so hard. You are all doing a great job, now it's important that you enjoy the summer, that you take leave and enjoy it, get some rest and support your colleagues to do the same.
My focus now I'm back from leave is clear. Rest assured, as a senior team our absolute priority is supporting you to deliver safe care that you are proud of. Together, we will prioritise safety, caring for patients on our emergency pathways and our most urgent elective patients – specifically those patients requiring treatment for cancer. This might mean stopping some other tasks and meetings – I'll be speaking with clinical teams about this in the coming weeks and working with you on our plan. Ultimately, it will be about focusing on doing what each of us is best at to provide safe clinical care for patients.
While I've been away, we've welcomed new foundation year one doctors – I'm really looking forward to getting to know you all better. You are a vital part of our team and it's important to me that we make your experience with us a great one. I'm very proud of our brilliant department for education and how seriously people across our OneTeam take supporting FY1s – you can speak to any of us if there's something you're not sure about or that we can do better for you. Please feel free to send me an email, stop me when you see me around the hospital or come and see me any time. I have to give a shout out to the pharmacy team for their role in supporting our newest doctors. To make sure they're familiar with the way we work in our organisation, all 36 FY1 doctors are given additional teaching and a prescribing assessment. The team in pharmacy mark all of the tests and develop bespoke advice for each doctor the same day, signposting them to specific e-learning modules to support their development and linking them in with their ward pharmacists. The pharmacy team was led by Mary Challis, lead pharmacist for education and training, with the help of Heather Lafferty, Agi Cedro-Sogliani, Natalia Tomasova, Tania Beadling and Gemma Sharp – brilliant work, well done.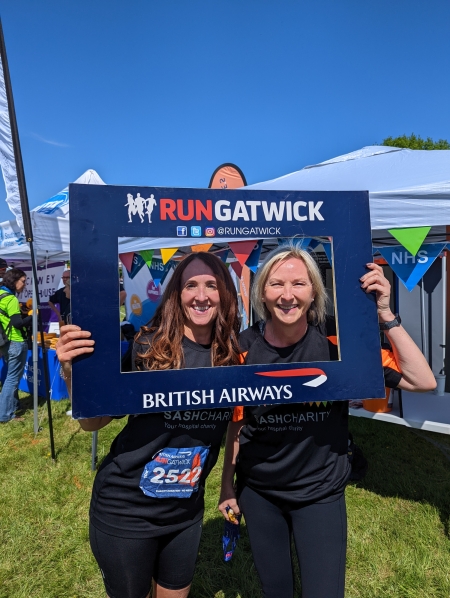 My thanks go to the wonderful Paula Fitzgerald who moves on to an exciting new role today. She has supported the trust and the senior team in so many ways over the years and we will really miss her.
With the demands on all of us I wanted to mention three things this week that are important in giving colleagues support. The cornerstone of getting you the right support is our achievement review process. These structured conversations are hugely important, because they focus on what you need in order to be happy in your work. They cover career development, wellbeing, day-to-day support and specific objectives, as well as giving you and your manager the time to reflect on how much you've achieved. I know it's busy, but please make sure you complete your achievement review.
Secondly, we know colleagues have experienced too many instances of violence and aggression and we're determined to do all we can to address it. As one of a number of actions we're taking, you may see a psychologist coming to your area in the next few weeks to speak with staff. This is part of an investment to help us understand the issues better and tailor our support.
Thirdly, we all need to relax and socialise, so I'm delighted that tickets to the Big Thank You event are available. It was brilliant to see everyone enjoying it last year and I know it will give us all a boost this year too. It's open to all health and care staff in Sussex and Surrey too. Make sure you don't miss out on tickets – they're available here.
So, a huge thank you for all of your hard work while I've been away, and a mention to Paul Simpson for deputising so well while I was off – thanks Paul. I'm now off to review my fantasy football team – it's been a dismal start for me in the SASH league; I've a lot of work to do if I'm to catch Michael Hewson who's in the lead!
Best wishes
Angela Stevenson
Chief executive