Hello all,
Over the last year or so we've been integrating our pathology services with Berkshire and Surrey Pathology Services (BSPS). On Monday we'll see the next important phase of this integration, when lots of our histopathology lab work will transfer to Royal Surrey Hospital NHS Foundation Trust. While this is all part of the overarching integration that will make pathology services more stable and secure, it does mean some significant changes for individuals in the service. Seven of our biomedical scientist colleagues will be leaving and I would like to pay tribute to them for their dedication during their time with us. It was important to visit the team this week to say thank you in person and give a small token of appreciation. For members of the team remaining at East Surrey Hospital I'm conscious it will feel very different and we'll do all we can to support you in this next phase.
This week Clare Addison, lead nurse for adult safeguarding, spoke at the national nursing and midwifery conference for senior leaders about the importance of ensuring patients living with Parkinson's Disease get their medication on time. Hopefully you know from our own communications on this issue that this is a really critical topic to ensure patients do not come to harm. Clare is doing a remarkable job in spreading this message far and wide. In recent months she has met with the chief nurses for England, Scotland, Wales and Northern Ireland, and support is really gathering pace. We're right behind you Clare. Indeed our new electronic patient record will really help us to make progress here. Now eSASH is in place we'll be able to monitor the timeliness of medication much more effectively and we're embarking on a piece of work that will help us evidence the safety benefits in this area.
I'd like to congratulate Michelle Tyson, emergency department patient flow coordinator, on some superb feedback she has received this week. A patient took the time to write to thank her for noticing how distressed she was while she was waiting for surgery. She has told Michelle that she made all the difference in a situation where she initially felt powerless, and described her as an NHS Hero – well done Michelle.
Michelle's is another example of colleagues in the emergency department giving their very best during this extraordinarily challenging period. One of the ways we are working to improve things is by collaborating with our partners to prevent people from being admitted to hospital when they don't need to be. In recent months a huge amount of work has gone into developing anticipatory care hubs to keep people well at home. This short video explains what they're all about. It features our own Dr Ruth Hartley, consultant geriatrician, and other healthcare professionals, as well as a patient explaining what the service has meant to them. We know there is much more to do, but this is a brilliant example of the impact that partnership working can have for patients. By doing more of this sort of thing, we'll also make things better for our colleagues.
I'm really pleased that we have been named as a National Joint Registry (NJR) Quality Data Provider after successfully completing a national programme of local data audits. The NJR monitors the performance of hip, knee, ankle, elbow and shoulder joint replacement operations to improve clinical outcomes. The registry collects data in order to help improve safety, quality and cost-effectiveness. The reason why it's important is this information can help us make sure we're providing the right type of replacement that will give the best possible outcome for each patient. The better the data, the more we're able to make sure we're making choices that improve the end result for patients. In order to achieve the award, we were required to meet a series of six ambitious targets during the audit period 2020/21. You can read more about the award here – congratulations to everyone involved.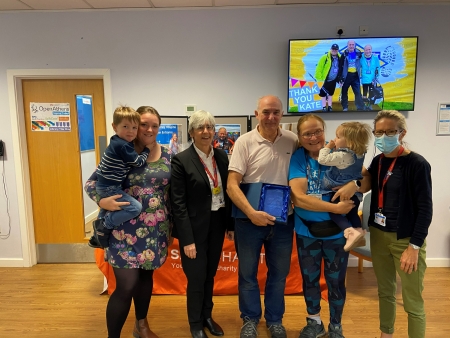 Today I had the pleasure of saying a huge well done to Kate Knight, who has been a healthcare assistant with us for over 14 years. Many of you will know that Kate is a keen runner and has been raising money for SASH Charity for years. This summer Kate completed her 100th marathon – a really astonishing achievement. It was brilliant to be able to say well done and acknowledge the landmark. It's especially impressive after having a number of surgeries over the years.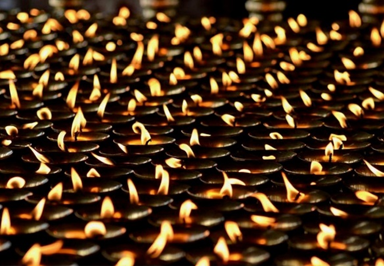 I hope all of our colleagues and community who have been celebrating Diwali this week had a wonderful time and as many of you as possible managed to spend some special moments with family and friends.
On a lighter note, I'm hoping to continue my better form in the SASH fantasy football table this weekend – after a difficult start I'm pleased to have moved six places above our chief medical officer Dr Ed Cetti. I'm now level on points with Sam Marshall in our finance team – watch out Sam!
Best wishes
Angela Stevenson
Chief executive