Volunteers at East Surrey Hospital are invaluable in assisting patients and staff every day, all year round.
You can also show your support for SASH NHS staff by donating to our charity. SASH Charity is working to support staff welfare for all our staff working through Covid 19. Your support will help us go further for them all. Details at www.sashcharity.org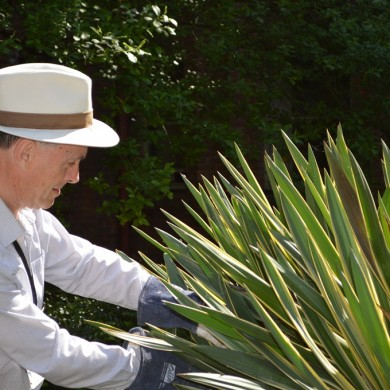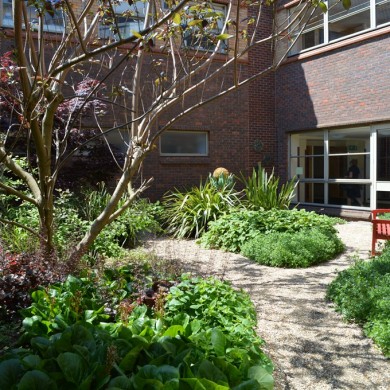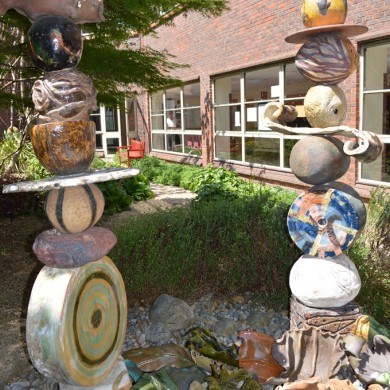 Our volunteers are a committed and caring group of people who give up a few hours of their time each week to come and offer their help to the staff and patients. We have volunteers of all ages from 16 years upwards – people from many walks of life and with varying experience, who volunteer for a variety of reasons. Some have retired from paid employment but want to remain active and useful members of the community; some have been patients in the hospital and want to give something back. Others want to spend some of their spare time helping others in a practical and caring way, and some volunteers find it useful to gain confidence before returning to a working environment.
Volunteers contribute an enormous amount to the life of the hospital and our patients, but equally important, they derive satisfaction and enjoyment from their voluntary role. The vast majority of our volunteers have been with SASH for many years, but whether they are long serving volunteers or new recruits, all are equally valued. Each has different skills or qualities to offer and, most importantly, they all have a desire to help others. Volunteers are invaluable members of the team wherever they are placed throughout the hospital.
Meeters and greeters for outpatients
Social media support for volunteer department and practise development
Support for SASH Charity with collection boxes and one off opportunities to cheer people on at running events
Admin support for workforce, urology and neurology,
The discharge lounge and Tandridge ward are particularly wanting support from volunteers to chat with patients
Find out more about volunteering opportunities with Surrey and Sussex Healthcare NHS Trust.
Find out more about volunteering with the Friends of East Surrey Hospital.
Radio Redhill broadcasts to the patients and staff of East Surrey Hospital, Redhill
Below are some of our common questions about volunteering. If you have a question which hasn't been answered then please contact us.
How can I become a volunteer?
If you wish to become a volunteer please do get in touch by emailing sash.volunteering@nhs.net
How old do I have to be to volunteer?
Minimum age of 16 – no upward age limit.
How much time do I have to give?
We ask that you will volunteer with us for approximately two hours per week, for a minimum of six months. This is mainly because recruitment is a very time consuming and resource intensive procedure but it also means that during this time you will have actually made a difference to our hospital with your help.
What skills and experience do I need?
This may depend on the role you wish to undertake but generally all we are looking for is someone who cares, is reliable and committed and wants to help our very busy staff which means our patients will also benefit.
Will I need to have an interview?
Once you have completed and returned your application form you will be contacted and asked to attend an informal interview at a mutually convenient date and time.
I am not a British Citizen, can I apply?
Yes, you can apply if you have a visa with the right to work in the UK. We may also ask you to provide a criminal record clearance certificate from your home country.
Do you offer work experience opportunities?
Volunteering does not offer work experience opportunities however these are available at SASH. Please see the work experience page for more information.
What are the benefits of volunteering?
Role specific training
Travel expenses within a 10 mile radius – bus fares, train fares, or 40p per mile
Free car parking
Develop your skills or experience
All volunteers are insured
References
Meet new people and make friends
Just two of the many projects undertaken by Voluntary Services recently are two of the many courtyard gardens which were refurbished, see below:
Garden of Tranquillity
This area was specifically designed for any one experiencing a loss – this could mean of course, the loss of a loved one, but also any other loss that we experience in life such as a job, home, or friendship. It is designed specifically to be a peaceful natural area with disabled access containing a beautiful thatched gazebo, a mill stone water feature, an Indian sandstone circular patio area with wrought iron table and chairs, and many colourful and sensory plants. The funding for this garden was raised by our Trolley Volunteers and opened by Edwina Currie.
Jubilee Garden
After Princess Alexandra visited our hospital in 2012 the staff and volunteers felt we should have a Royal connection in the title of our second refurbished garden. Funded by the Trolley Volunteers and FOESH we produced a low maintenance, colourful area with comfortable seating where patients and visitors can sit and enjoy a drink whilst relaxing in calm and peaceful surroundings away from the hustle and bustle of a busy hospital environment. Opened by The Worshipful The Mayor of Reigate & Banstead, Cllr. Roger Newstead.