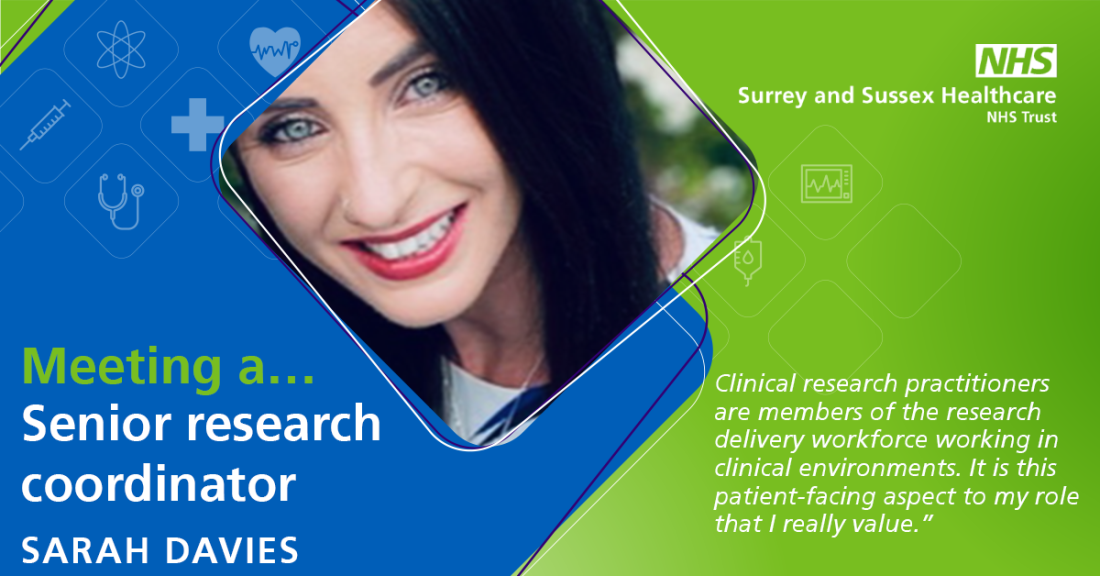 Sarah is a senior research coordinator. This week, Sarah is sharing what her role involves as the trust celebrates the #CRPractitioner campaign.
Who are you?
I'm Sarah Davies and I am a senior research coordinator within the research and development department. I lead on research within WACH, gastro, hepatology and respiratory.
Summarise your role.
I am responsible for delivering a research portfolio in various specialties. I contribute to trust and National Institute of Health Research (NIHR) performance objectives by managing trials and recruitment to time and target. My role is instrumental in promoting research activity within the trust. I also manage and support junior staff and our first ever SASH research midwives.
What do you find rewarding about your role?
My role falls under a staffing group called clinical research practitioner's (CRPs). CRPs are members of the research delivery workforce working in clinical environments. It is this patient-facing aspect to my role that I really value.
What do you find challenging about your role?
Our department has a high case load of studies, all working with different vendors and systems. It can be difficult to ensure that all trial staff receive the required study specific training.
What do you enjoy outside of work?
I enjoy travelling and feel very grateful to have visited around 50 countries. My most memorable time was travelling for seven months across Asia and South America. I am passionate about fitness, and I am part of the SASH walking and running group which meets outside Trust HQ every Wednesday (new members welcome!).