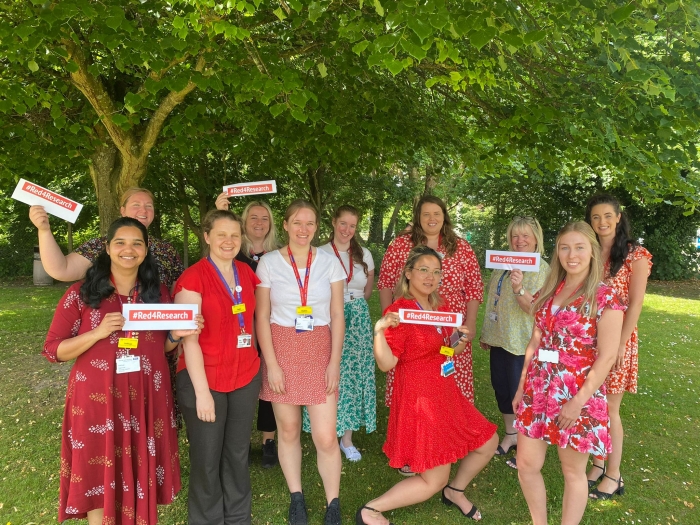 Our Trust's award winning research department came together wearing red to demonstrate their support and appreciation for all those participating, undertaking and supporting COVID-19 and other research on Red4Research day 2022.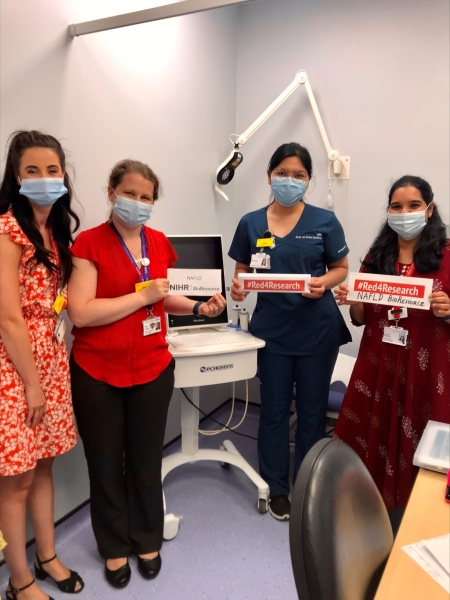 In clinical areas and behind the scenes incredible research teams continue to collectively work on health and social care research. COVID-19 has forced us to do things differently, to be more innovative, flexible and more responsive. Over the past two years, the research and development community has achieved a phenomenal amount. Our research team at SASH have played a significant role in these efforts and were recently awarded best Clinical Site Team in the Pharma Times International Clinical Researcher of the Year Awards.

The award is given to a team that demonstrates deliver excellence in the setting up and conducting of research trials. The team, represented by Samantha Clueit, Sarah Davies and Louise Nimako, displayed their knowledge and general approach to clinical research set up and delivery, responding to tasks set by judges that tested their skills and experience.
Natalie McCarthy, head of research at SASH, said:

"I'm so proud of the team for winning the clinical site team of the year award. It was really well deserved and the process showcased the great team work, knowledge and skills within the team. The team always go above and beyond to support our patients involved in research so it was great for them to be recognised for their hard work."