The Friends moved to support East Surrey Hospital in 1983 when Redhill General Hospital closed. Their governing committee currently consists of nine volunteer members, who are also trustees of the charity (number 287535). Each committee member has specific duties.
The aim of the Friends of East Surrey Hospital is to support the hospital by providing equipment and amenities for the comfort and welfare of patients, staff and visitors, and by supporting the voluntary work of the hospital.
Most of our funds are the profits from our coffee shop at the East Entrance where our merry band of volunteers serve drinks with a smile and always have time for a chat with our customers.
If you can spare three and a half hours or more a month, you could help with this valuable work, make new friends, and support visitors and patients at the hospital.
If you would like to volunteer with the Friends, please contact Jo Sadler on 07793 196262 or email jo.sadler1@nhs.net
The more volunteers we have, the more hours we can open and the more money we can raise to help provide life-saving opportunities.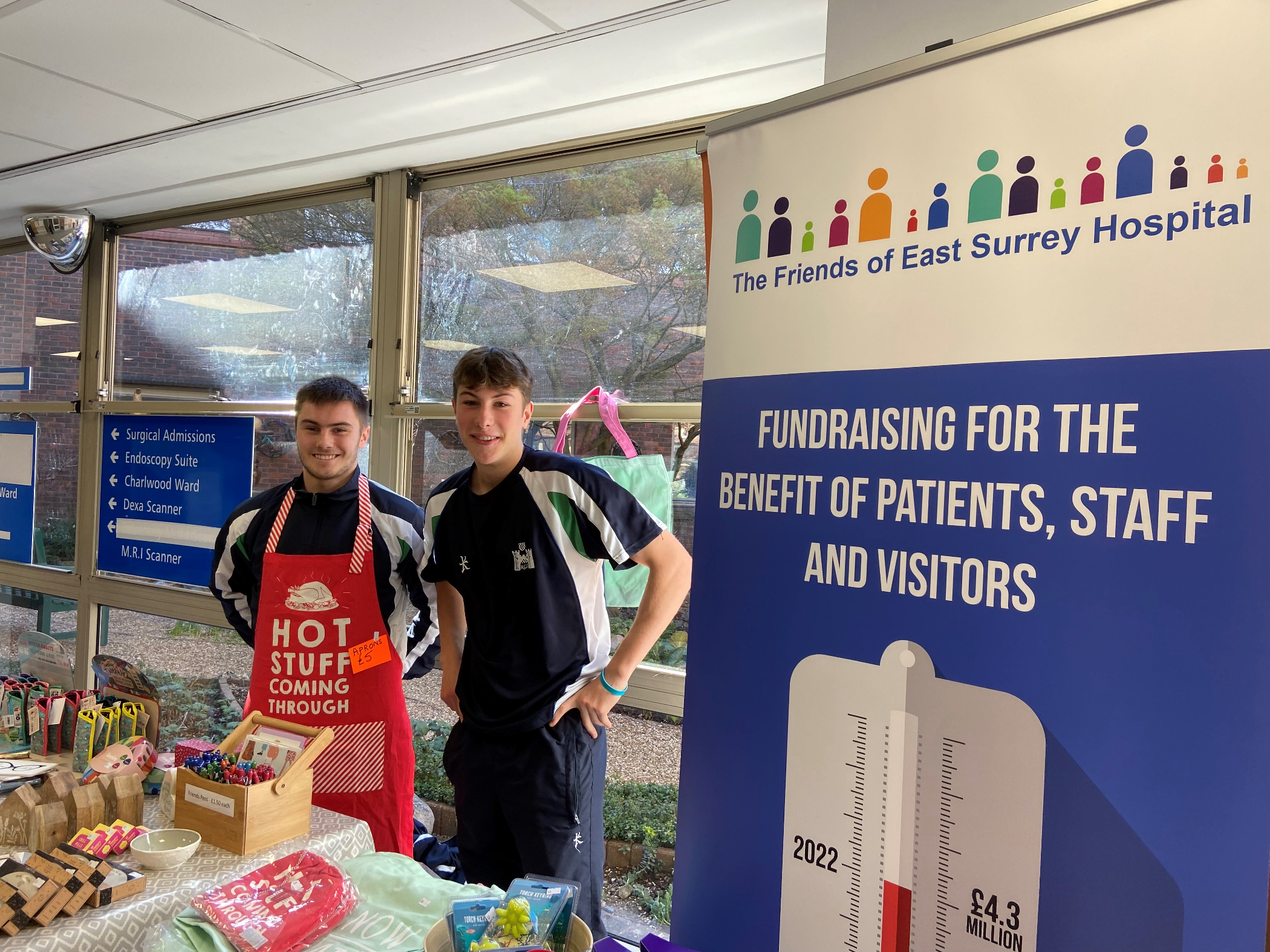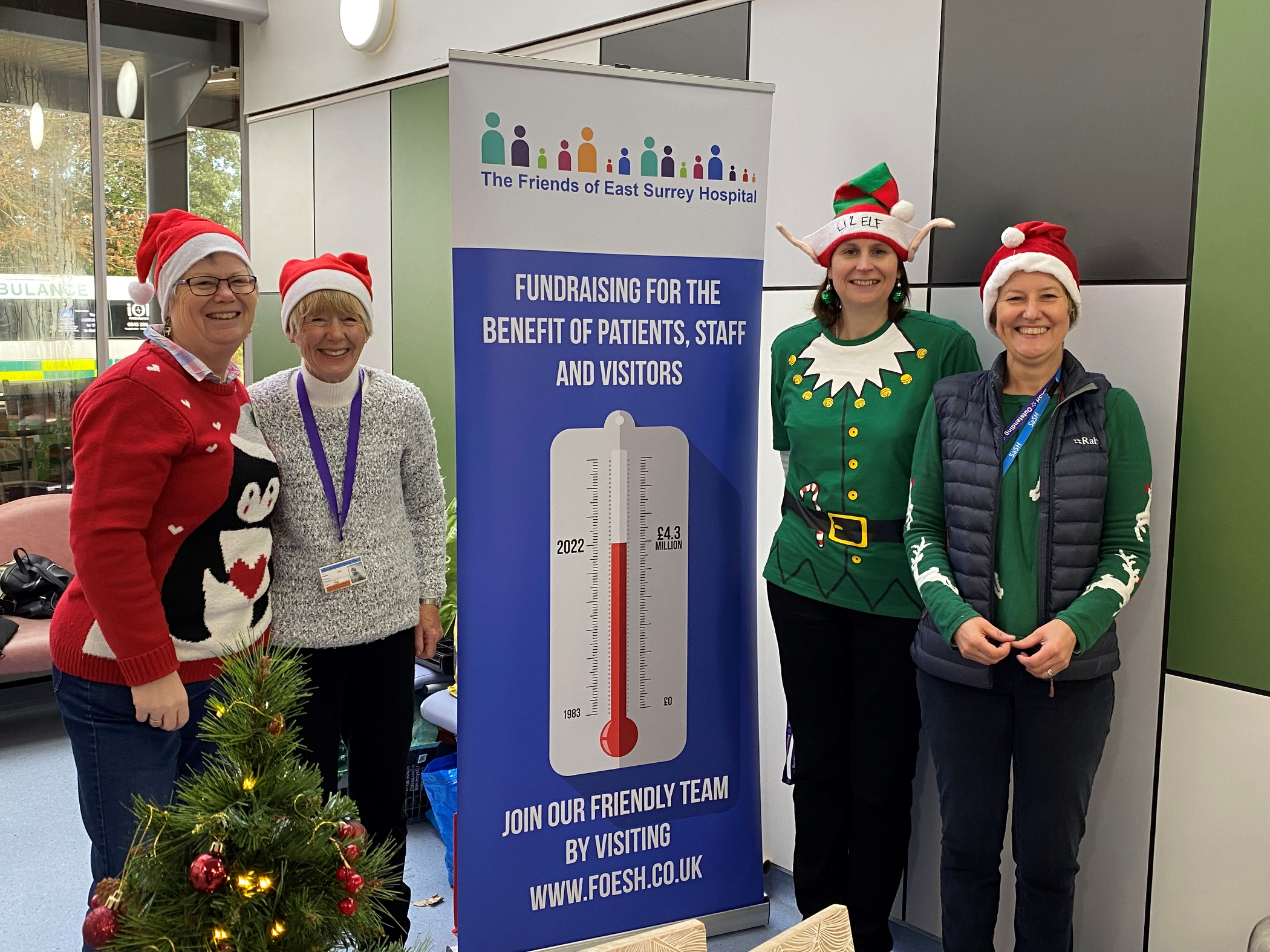 Over the years, the Friends of East Surrey Hospital have raised over £4.3million.
We give grants big and small including:
£76,000 for a Liver Fibro scanner

£50,00 for a specialist echocardiograph

£109,759 for a DXA scanner for radiology/rheumatology

£930 for a Capnograph for use outside of theatre

£11,103 for 7 chairs outside the SAU seating area

Other grants support the hospital gardens, the Sunshine Nursery's annual outing and Christmas gifts for the wards.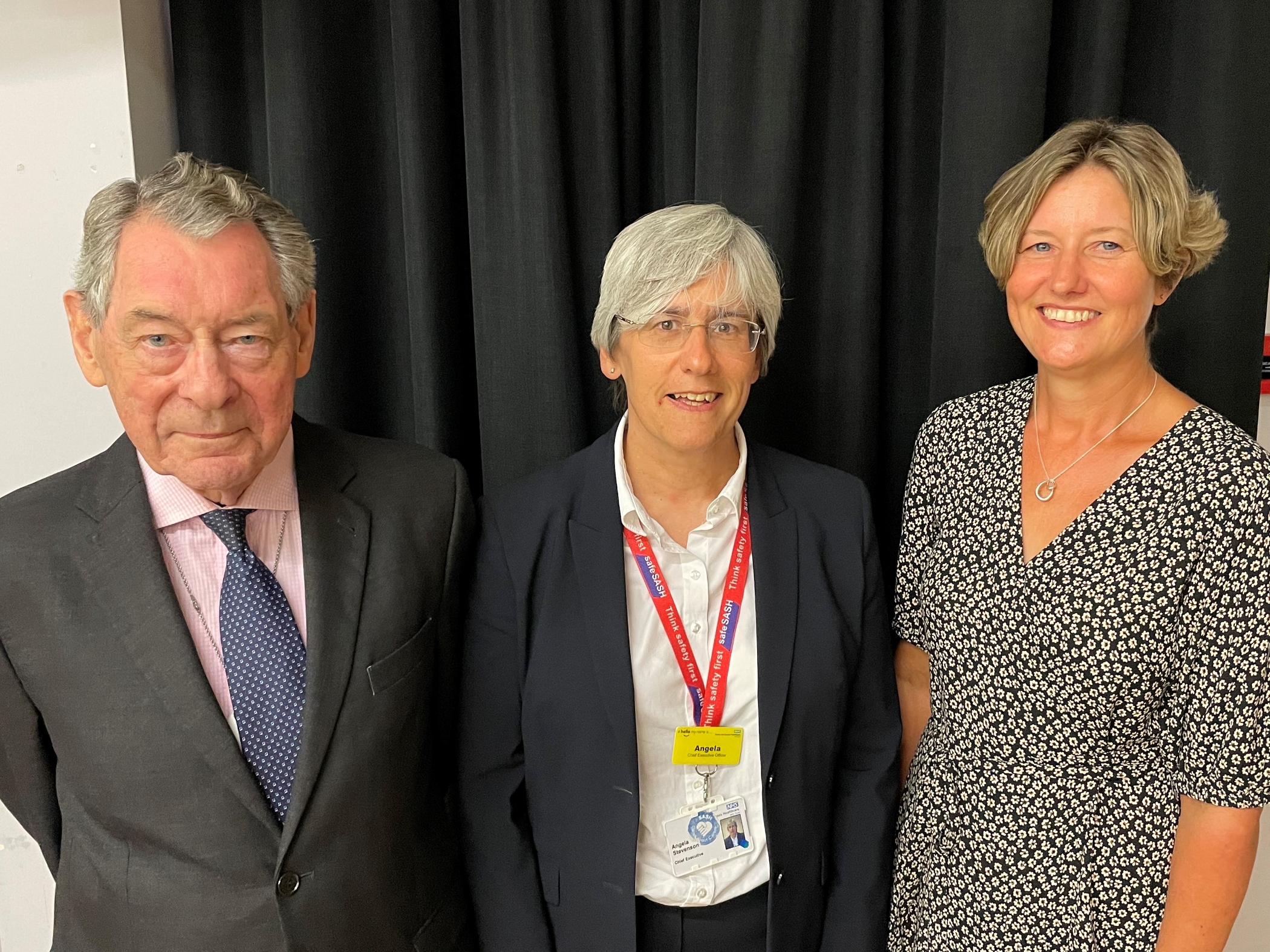 Volunteer at the coffee shop

You can give a donation, perhaps in memory of a relative or a friend

Become a trustee

Become a member of The Friends of East Surrey Hospital for just £5 annually or £60 for life and receive monthly updates and invitations to our member socials
For more information email Jo Sadler or call 07793 196262