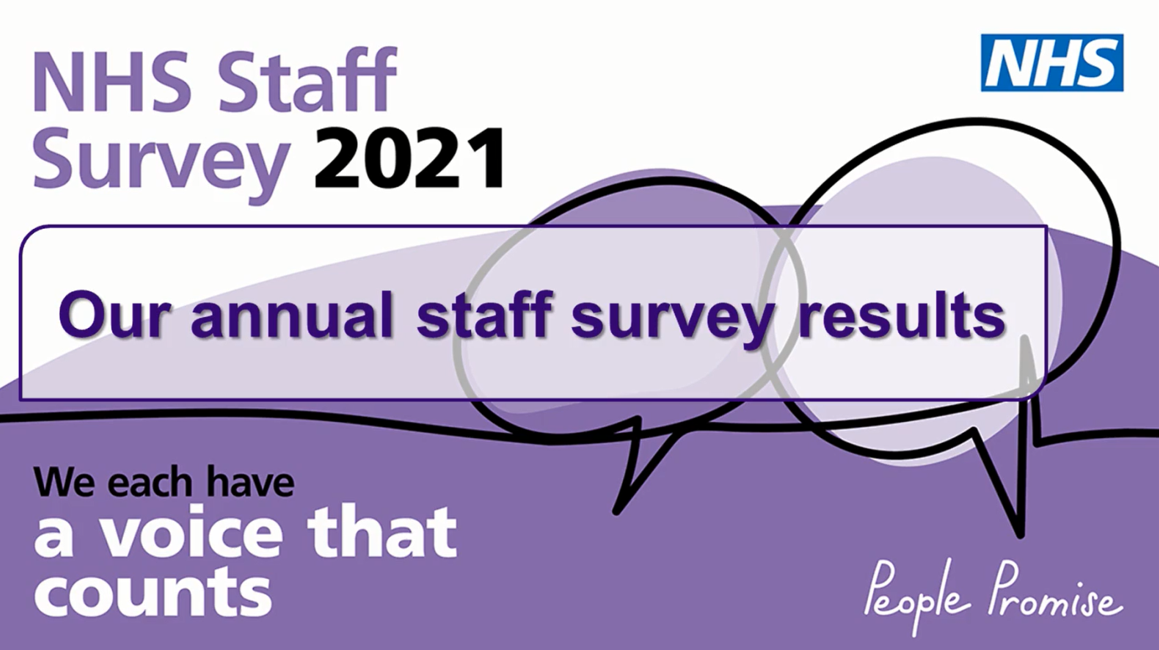 Staff at Surrey and Sussex Healthcare NHS Trust (SASH) have ranked the organisation the best in the country for team working in the latest national staff survey, published today.
In the annual survey of all NHS employees, SASH scores above the national average in all nine areas of the NHS People Promise assessed.
SASH has 'One Team' as one of its four values and this approach shone through the survey results, with the Trust ranked the best in the country for the questions about team working.
Over 3,000 SASH staff completed the survey in the autumn, which is 65% of the organisation. This is significantly higher than the national average of 46%.
While there are plenty of positives in the results, the Trust's leaders are also developing a thorough action plan to address areas in which colleagues said improvements could be made.
For example, SASH staff reported higher instances of harassment or abuse from patients, satisfaction with the recognition staff get for good work had reduced and fewer people reported having had their annual appraisal.
In response to the findings, as part of a thorough action plan the Trust is relaunching its recognition schemes and investing in clinical psychologist expertise to help develop a package of support for staff following instances of abuse.
Chief executive Angela Stevenson said:
"I'm pleased that our staff rank us above the national average in all nine NHS People Promise areas, but my focus is on those areas where we could score higher. It's been really tough for my colleagues recently, so I'm determined to act on what they've told us so we can keep making SASH the very best place to work."