Introducing the Executive and Non-Executive team
The Trust Board is made up of Executive and Non-Executive directors. The Board is responsible and accountable for everything that happens within the Trust, while the Non-Executive team has the power to challenge decisions made by the Executive team and the performance of the Trust. The following Executive and Non-Executive members are members of the Board, details below.
Richard Shaw – Chair
Date of Appointment as a Board Member: September 2012
Professional Qualifications: Ph.d, BA Hons
Experience: Richard Shaw has held the role of Chief Executive at both Surrey and Oxfordshire County Councils.
Richard has worked in several senior Civil Service roles, and was responsible for establishing the new National Park Authority in the South Downs for three years from 2009.
Richard has held non-executive roles with the University of Surrey, on its Council and Audit Committee.
Richard is a keen hill walker recently reaching the summit of Kilimanjaro and trekking above 5000 meters in Nepal. He enjoys scuba diving and is qualified divemaster level. He is a keen photographer and a regular tennis player.
---
Pauline Lambert – Senior Independent Director & Deputy Chair
Date of Appointment as a Board Member: August 2014
Professional Qualifications: RGN, RHV(P), Nurse Tutor
Experience: Pauline is a registered nurse and health visitor. She has worked in the NHS for over 44 years. She retired in 2013 but continues to work part time in clinical practice. She has worked in both hospital and community services.
She has been a Board Trustee for a charity and was also an Honorary Fellow at the University of Brighton whilst a Nurse Consultant.
Pauline is particularly interested in health care safety, plus patient expectations and experiences of care. In her part time clinical role in another trust she supports staff with all aspects of safeguarding (children, adults, PREVENT, Mental Capacity Act and looked after children).
Pauline was appointed as the Board's clinical NED. Working to provide independent supportive challenge. Helping to maintain Board focus on quality and safety along with hearing about the views and experiences of patients and staff.
Pauline is the Board's Senior Independent Director (SID). The specific duties of the SID include:Being available to the Council of Governors for any concerns which could not be resolved via contact with the Chair or Company Secretary; attending members and governors meetings to gain insight into the issues which are important them, sharing any concerns raised with them with fellow NEDS and/or the Board as appropriate. The SID also oversees the performance evaluation of the chair in line with NHS requirements.
Pauline alongside Executive Directors supports the Freedom To Speak Up Guardian (FTSUG) and has oversight of medical performance issues in relation to Maintaining High Professional Standards.
She is the Chair of the Organ Donation Committee working closely with Trust clinical staff, the specialist nurse for organ donation (SNOD), the clinical lead for organ donation(CLOD) and the council of Governors representatives to maintain an overview of Trust activity regarding this.
Pauline has been married for 44 years has two children and three grandchildren, loves dog walking and gardening.
---
David Sadler – Chair of Finance and Workforce Committee
Date of Appointment as a Board Member: March 2017
Professional Qualifications: MIoD, CChem, CChemEng, MBA
Experience: David was appointed as a non-executive director (NED) from 1 March 2017. Previously he worked for over 30 years in the oil industry. He has experience in operations, business development, strategy and joint ventures (JV) and has led and managed a variety of teams, both local and international. He has worked in Europe, Asia, North America and South Africa, in oil refining, supply chain and customer facing roles.
His last role was restructuring Shell's JV in South Africa. Previously he was a strategy manager based in London, and his last operating role was running Shell's supply chain for Asia Pacific, based in Singapore.
David has been a NED in JVs in South Africa, Taiwan and Thailand, of two PLCs in Pakistan, and managing director of Shell in Gibraltar. David has also held a secondary governance role with Network Rail and holds the Institute of Directors Diploma in Directorship.
David has an MBA, a Masters degree in Chemistry and is a Chartered Chemist and a Chartered Chemical Engineer.
He is married with two children in their twenties. He enjoys playing golf, cycling and maintaining the garden.
---
Paula Swann –

Chair of the Audit and Assurance Committee
Date of Appointment as a Board Member: April 2019
Professional Qualifications: FCCA, MBA
Experience: Paula has over 30 years' experience working for the health service in provider (hospital and community services) and commissioner organisations.
Paula held the role of Chief Officer at NHS Croydon Clinical Commissioning Group for six years where she championed integrated health and social care to improve outcomes for older people. Paula also served as a stakeholder governor for almost three years at South London and Maudsley NHS Trust. Previously, she was Director of Finance for NHS Wandsworth Primary Care Trust for five years and has held several senior finance roles.
Paula is passionate about improving healthcare whilst delivering improved financial performance and has led several health improvement programmes in South West London and across London.
Paula qualified as a certified accountant (ACCA) with Merton, Sutton and Wandsworth Health Authority and completed her MBA at NHS Wandsworth.
Paula is married with three children, two teenagers and one in their early twenties. Paula also volunteers with Citizens Advice as an advisor and Homestart as a parent advocate (child protection) and family support worker. Paula also enjoys travelling and fair-weather gardening.
---
Dr Yasmin Khan –

Deputy Senior Independent Non-Executive Director and Chair of the Charitable Funds Committee
Date of Appointment as a Board Member: July 2019
Professional Qualifications: MBBCh, BAO, FRCPCH, MD
Experience: Yasmin is a paediatrician and senior clinical manager and has worked in the NHS for over 30 years. Previous to that she lived and worked in Ireland for many years and a short period in California. She has worked as Medical Director for The Childrens Trust, Tadworth and Young Epilepsy, Surrey. She has been a Senior Lecturer at Brighton & Sussex Medical School and supported the development of undergraduate and postgraduate paediatric training programmes. She was Director of Research and has an interest in furthering research and post graduate educational initiatives. She is a Trustee of several charities. Yasmin retired from the NHS in 2019 but continues part time clinical practice.
Yasmin joined SASH as Associate Non Executive Director in July 2019 and is a member of the Childrens Board, Safety & Quality Committee, Clinical Ethics Committee, End of Life care and is Deputy SID.
She lives in Sussex and enjoys walking, cycling, holidays 'off the beaten track' and all cultural pursuits. She has two grown up children living in London and the Democratic Republic of Congo.
---
Jayne Phoenix – non-executive director
Date of Appointment as a Board Member: September 2022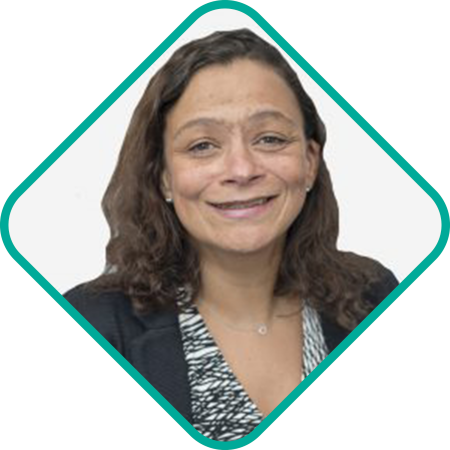 Professional Qualifications: DIPCOT, MA
Experience: Jayne is a qualified occupational therapist, tutor, and an experienced NHS board level executive. She has worked in the NHS for over 38 years. She retired from the NHS in July 2022. She has worked in hospital and community services, in learning disability, mental health, offender healthcare, ambulance services, social care and charity services, as well as in regional and national roles.
She has been the Chair of a charity, and remains a board Trustee.
Jayne is particularly interested in equality and diversity, strategy, staff welfare and development, and health care safety.
Jayne is married and had one child. Jayne is a keen walker, practices yoga, and cross fit style training. Jayne enjoys all crafts especially making clothes and a range of other items including miniatures
---
Julie Bass – associate non-executive director
Date of Appointment as a Board Member: September 2022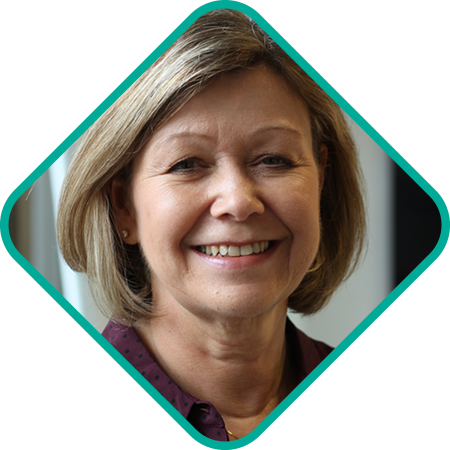 Julie is the Chief Executive and executive board director of Turning Point which is a health and social care organisation providing services in communities across England specialising in substance misuse, mental health, learning disability, employment, criminal justice and public health. Prior to this Julie worked in financial services in the UK and overseas in a wide variety of roles including holding responsibility for corporate strategy, organisational performance and development and people related functions. She is passionate about supporting individuals to discover new possibilities in their lives through the provision of high quality, constantly evolving services and interactions. Julie is a Chartered Insurer and a fellow of the Chartered Institute of Personnel and Development.
Julie is particularly interested in holistic health and wellbeing, placing individuals at the heart of their care and support and closing the gap on health inequalities.
She enjoys travelling, the theatre, walking and keeping fit as well as spending time with her family and friends.
Angela Stevenson – Chief executive
Date commenced as chief executive: December 2021
Date of Appointment as a Board Member: September 2015
Professional Qualifications: RGN, BSc and MSc
Experience: Angela commenced as chief executive in December 2021, having previously served as chief operating officer from September 2015. She was also the associate director of clinical services –medical division for five years at SASH, a role which included work with the emergency department, where she played a pivotal role in the turnaround of the organisation.
Angela has 26 years' experience in clinical and general management roles across the NHS and private sector. Angela is highly driven and motivated to deliver excellent care to all patients. She is passionate about empowering staff at all levels to make a difference and improve patient experience.
(Voting board member).
---
Tina Hetherington – Chief nurse
Qualifications: Registered Nurse and Bsc Hons
Tina became a registered nurse in 1997 and has a clinical background in acute medicine, older people's services, and stroke. She has held several nursing leadership roles, including Deputy Chief Nurse at Portsmouth Hospitals University NHS Trust, where she supported the organisation in maintaining its CQC Good rating during the Covid-19 pandemic.
Tina is passionate about creating positive practice environments, through collective leadership and co-design with patients and families, improving experience and outcomes for patients and staff.
In 2019 Tina undertook a Florence Nightingale Foundation Aspiring Nurse Director Scholarship and remains an active alumnus of the foundation.
(Voting board member).
---
Ed Cetti – Chief medical officer
Date of Appointment as a Board Member: January 2019
Professional Qualifications: MA FRCP
Experience: Ed qualified in 1998 and completed postgraduate medical training in Surrey and Sussex and at St George's. He was a Respiratory SpR at SASH in 2009 and was appointed as a Consultant Respiratory Physician in Nov 2009.
During his Respiratory Medicine Career his special interests have been Lung Cancer, Asthma and COPD, including time spent researching COPD treatments at the Royal Brompton Hospital.
At SASH Ed has led the Lung Cancer team then the Respiratory Medicine Department and then became the Clinical Lead for Medical Specialties. In 2014 he became Chief of the newly created Cancer and Diagnostics Division. He is committed to acting as the patient advocate and striving for safe, high quality care.
(Voting board member).
---
Paul Simpson – Chief finance officer and director of estates and facilities/Deputy chief executive
Date of Appointment as a Board Member: December 2007
Professional Qualifications: Fellow of CIMA, CGMA, BSc
Experience: Paul joined the NHS in 2002 when he was appointed as Deputy Director of Finance at Berkshire Healthcare NHS Foundation Trust. Prior to that Paul worked at South East NHS Regional Office where he was a finance performance manager and at the Department of Health HQ in Leeds and dealt with the financial monitoring of NHS organisations nationally.
Paul enjoyed previous roles which ranged from being an untrained occupational therapist at Broadmoor Special Hospital, through to working in private office at the Department of Health in Whitehall.
Paul joined the board at Surrey and Sussex Healthcare NHS Trust in December 2007 from Queen Mary's Sidcup NHS Trust, where he was Finance and Governance Director. Paul is a chartered management accountant by training and is a Fellow of the Chartered Institute of Management Accountants.
From 2017 to 2019 Paul acted as the Chair of the Finance Group for the Sussex and East Surrey Sustainability and Transformation Partnership, and in 2018 he was appointed as a Trustee of the charity GambleAware (which commissions services to deal with gambling harms) Paul achieved accreditation for SaSH+ Lean for Leaders in 2018 (SASH+ is the Trust's continuous improvement programme).
From April 2021(after the retirement of Ian Mackenzie) Paul has taken on the estates and facilities function, in addition to the rest of his portfolio. Despite following an entirely unrelated career, Paul also has a degree in zoology.
(Voting board member).
---
Karen Breen – Chief operating officer
Date of appointment: November 2022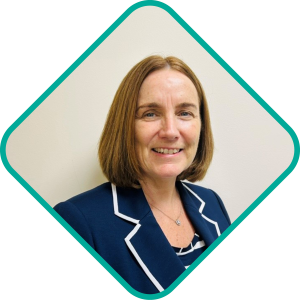 Professional qualifications: In addition to her clinical qualifications, Karen has a Professional Diploma in Management and an MSc Healthcare Leadership.
Karen has a wealth of experience in the NHS, starting out as a nurse and midwife for many years, and has worked at a local, system and national level. She previously worked as deputy chief executive and chief operating officer at Epsom and St Helier University Hospitals NHS Trust and Croydon Health NHS Trust and was executive director of delivery and improvement at Barts Health NHS Trust.
Karen has also worked on national programmes at NHS England, including the integrated care system (ICS) development programme, and as programme director directly supporting the development of the original Sussex and East Surrey Sustainability and Transformation Partnership. Karen joined the Sussex Clinical Commissioning Groups in April 2019 as deputy chief executive and chief operating officer covering a broad portfolio, including the development of three 'Places' to take forward the integration agenda, ICS executive for urgent and emergency care transformation and resilience and helped to lead the significant progress made within Sussex ICS.
(Voting board member).
---
Colin Pink – Chief of corporate affairs and governance
Date of Appointment as a Board Member: December 2021
Professional Qualifications: Postgraduate qualifications in Healthcare Risk Management, Improvement Techniques and is working towards an MSc
Colin joined the NHS is 2002, having previously worked for Cambridgeshire County Council. He joined SASH in 2006 and has developed a wide experience of corporate and clinical governance functions, including corporate governance, risk management, patient safety, infection control, policy managment and health and safety. Colin played a significant coordinating role in the Trust's preparation for the Trust's initial rating as 'Good' from the CQC and its achievement of 'Outstanding' in 2019.
Colin is passionate about the NHS and continuous improvement and has driven improvements in quality and safety governance across the Trust, building on experience of delivery across mental health and primary care providers in Cambridgeshire.
Colin has a young family and enjoys social dancing and science fiction in his spare hours.
(Non-voting board member).
---
Elizabeth Nyawade – Chief of people and culture
Date of Appointment as a Board Member: August 2021
Professional Qualifications: Fellow CIPD; B.Ed. (Hons); MA HRM and MSc Healthcare Leadership
Experience: Elizabeth was appointed chief of people and culture in August 2021. Prior to this she worked as Director of Workforce at St George's NHS Foundation Trust. Whilst at St George's, Elizabeth acted up into the role of Chief People Officer. Before joining St George's Elizabeth was the Deputy Director of HR and OD at Medway NHS Foundation Trust.
Elizabeth has over 20 years' experience working as a professional in Human Resources in different sectors – public, private and voluntary. In her role at SASH she has responsibility for people and culture across the organisation and is also the executive lead for health and safety.
As an extremely driven leader Elizabeth is passionate about developing colleagues and creating an inclusive working environment so that patients can get the best possible care and experience.
Elizabeth is a board member of HPMA London Academy and the Health and Wellbeing Expert Advisory Group for NHSE. Outside of work Elizabeth enjoys watching F1 racing, the Saturday Kitchen cooking show, going for long walks and running outdoors now that her daughter is a young adult.
(Non-voting board member).
---
Ben Emly – Director of information and technology
Date of Appointment as a Board Member: May 2021
Experience: Ben joined the NHS and Surrey and Sussex Healthcare in 2010 following six years at PricewaterhouseCoopers where, as a Chartered Accountant, he worked with organisations across the country who were facing operational and financial challenges. He brought these experiences to the Trust as Head of Service Improvement and Productivity and later became Associate Director of Insight and Improvement. In his time, he has led the Trust's information and performance teams and led a number of operational and clinical projects including the Outpatient Kaizen programme, a variety of capital building projects as well as supporting the ongoing operational delivery of national access standards.
Ben was appointed as the Director of Information and Technology in May 2021 and he has responsibility for our IT infrastructure, our electronic patient record system, our information service, information governance and data security as well as medical records and clinical coding.
(Non-voting board member).
The following Executive Directors are members of the wider Executive team of the Trust.
Anouska Adamson-Parks - director of strategy
Date of Appointment: July 2017
Professional Qualifications: BSc
Experience: Anouska started her career within mental health services before working at the audit committee as a performance specialist. She later returned to the NHS to work within within mental health and social care services, ambulance services, commissioning, acute and community services. Anouska's roles have focused on service improvement, project and programme management, board level strategy development and implementation and system integration. Anouska joined Surrey and Sussex Healthcare NHS Trust in July 2017 from Croydon University Hospitals NHS Trust, where she was Director of Transformation.
Anouska achieved accreditation for SaSH+ Lean for Leaders in 2019 and is an active advocate of the continuous improvement approach which empowers the people that do the work to improve what they do for patients.
Anouska has a love of outdoor sports and spends weekends horse riding, walking the dog, kayaking and stand up paddleboarding.
---
Richard Brown - director of outcomes
Date of appointment: May 2017
Experience: Richard started off his career in academia specialising in medical ethics, culturally competent care and health behaviours particularly for people with learning disabilities.
Richard has worked within healthcare related environment for over 20 years with his full time NHS career starting at Alder Hey Children's Hospital and has subsequently worked in a range of large multi-site Trusts and smaller specialist hospitals.
For a number of years prior to joining the Trust in 2017 Richard worked on a range of high-profile clinical harm reviews. Through this his focus is on using evidence-based approaches to maximise positive outcomes for patients.
Richard leads on population health across the East Surrey system as well as leading the development of new ways to look at our data. He provides support across a range of functions from workforce to nursing and everything in between, helping to use data to drive improvements.
He is passionate about inclusion and is the lead for tackling health inequalities for our population.
Outside of work Richard continues academic pursuits now focusing on lesbian, gay and bisexual health and work related topics, as well as building lego (it's not just for children), reading and having a more than keen interest in science fiction movies and TV shows.
---
Sue Jenkins - director of kaizen
Date of appointment: April 2014
Professional qualifications: MSc
Sue Jenkins was originally appointed as Director of Strategy to the trust in April 2014. Having led the application process to be part of a five-year partnership with the Virginia Mason Institute and NHS Improvement she took on the role of Director of Kaizen and established the kaizen promotion office who lead and develop "SASH+", which is the trust's management system with an inbuilt quality improvement methodology. Sue has nearly 40 years' experience working within the NHS and spent the last 20 years as a strategic leader working at Board level in both NHS and Foundation Trusts across ambulance and acute sectors.
Sue has a strong track record of delivering sustainable improvement across complex systems and is experienced in managing and implementing service improvement through the use of evidence based change management techniques and effective partnership working.
Sue has an MSc from University of Birmingham where she studied leadership for health service improvement and more recently was certified to teach and train others in advanced lean by the Virginia Mason Institute in Seattle.
Outside of work Sue is a wife of one, mother of three and nana of one. She enjoys the gym, meeting up with friends to share a meal (with a cheeky G&T or two!), walking on the South Downs or by the sea close to where she lives and tries and get to the theatre as much as possible. She is also a trustee of two charities and plays an active part in a small independent evangelical church.