To mark World Head and Neck Cancer Day on 27 July 2023, Surrey and Sussex Healthcare NHS Trust hosted a special event to honour and support its patients, and their families and friends.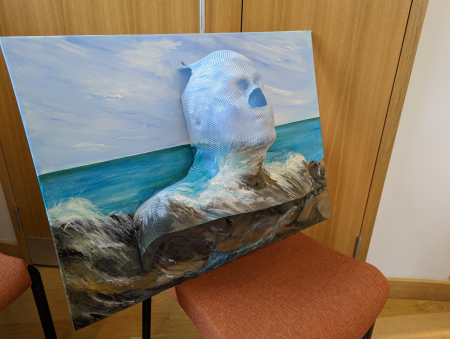 Taking place at East Surrey Hospital, the event was attended by previous patients and their loved ones, filled with lots of activities, including the decoration of patients' radiotherapy masks and the opportunity to share experiences and more.
The event was also an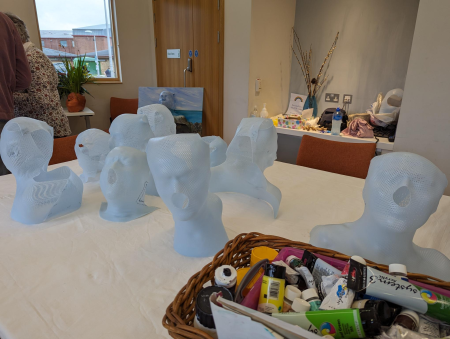 opportunity to celebrate the one-year anniversary of the head and neck cancer patient support group, a peer-to-peer group for head and neck cancer patients to share their stories and find out what support is available to them, as well as celebrate the patients who have created a nurturing environment to face life beyond cancer.
There has been a steady rise in the number of head and neck cancer cases, increasing by 33% from the 1990s. It is now the eight most common cancer, making up 3% of all cancer cases. 12,400 new head and neck cases a year are diagnosed in the UK - that's 34 new cases every day.
Catherine Ghosh, Macmillian clinical nurse specialist and co-founder of the support group said

:

"World Head and Neck Cancer Day is a significant occasion for us to come together and celebrate the strength and resilience of our patients. Through our support group, we have witnessed the positive impact that a sense of community, empowering patients, and providing them with the support they need throughout their journey, has brought to our patients and our cancer service."
Attendees enjoyed a range of engaging activities including the opportunity for patients to decorate their radiotherapy masks, symbolising the individuality and strength of each patient as they navigate their cancer journey.
Karan Kapoor, consultant ear, neck and throat surgeon said:

"We are incredibly proud of the success our support group has achieved since its launch. By providing a platform for patients to come together, share their stories, and support one another, we have seen first-hand just how transformative the power of community is in the face of head and neck cancer."