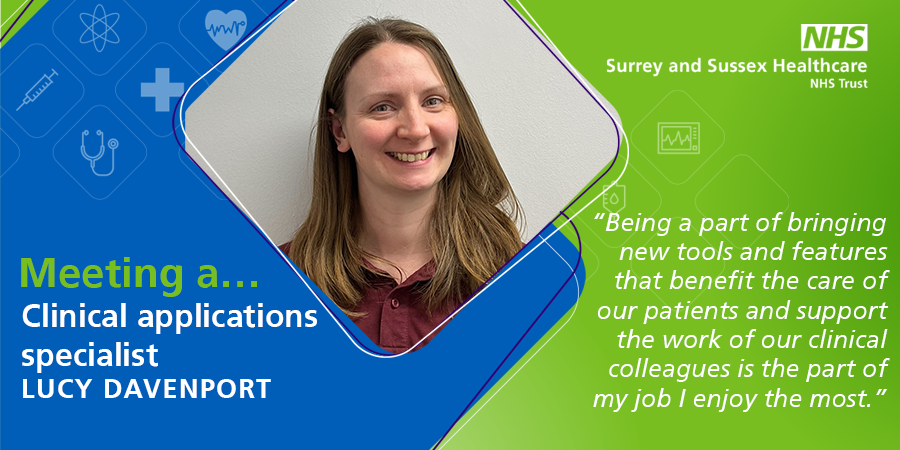 Who are you: Lucy Davenport.
Summarise your role: As part of the electronic patient record (EPR) team I help to maintain the systems we use, working with a range of internal and external colleagues to resolve any issues. I work closely with the digital transformation team and Trust colleagues to develop the system and make changes to how we use it.
What do you find challenging about your role: The complexity of our EPR system means troubleshooting issues can be frustrating, particularly when multiple suppliers/systems are involved. This does provide an opportunity to learn more about the systems we use, helping future issues to be resolved more quickly.
What do you find rewarding: Working on projects, such as the upcoming MySASH, and building new features within our EPR system is very rewarding. Being a part of bringing new tools and features that benefit the care of our patients and support the work of our clinical colleagues is the part of my job I enjoy the most.
What do you enjoy outside of work: I love spending time with my dogs, long walks in the countryside help us all relax. I also enjoy paddleboarding, whether it is on a canal, river or ocean there is something very peaceful about being on the water.