Hello everyone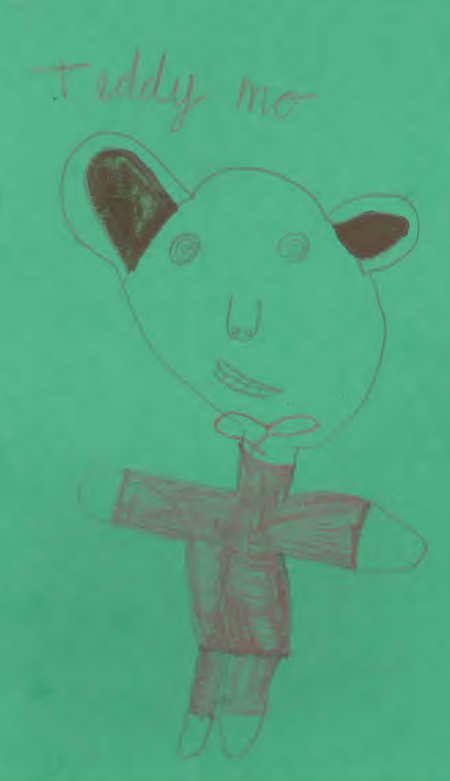 One of my favourite messages from this week came from a six year-old patient we saw in the paediatric emergency department. She wrote to say a particular thank you to Dr Mo and one of our nurses Randolph Amornor – you should both be really proud of the feedback she gave. She said "thank you for taking care of me. I met funny Dr Mo…I liked the teddy and we named him Teddy Mo. Please tell him I liked him doing my appointment". I was really pleased that her mother took the time to tell me how good their experience was and that they think we "have a great team". This is exactly what we're here for – well done to both of you, keep up the good work.
As well as getting patients' comments, receiving colleagues' feedback is really important to me. It helps us understand the areas we can improve and to know what you think we're getting right. In recent months we've started shorter quarterly staff surveys as well as the big annual one. This is intended to give us a more regular snapshot of how people are feeling. In the second quarter's survey the number of colleagues who completed it increased dramatically from 491 at quarter one, to over 1,500 in quarter two. Thank you to everyone who gave their feedback, and to our people and culture engagement team who put in place a different approach to make it easier for colleagues who don't work at computers all the time to fill in the survey.
So, what did you tell us? I'm pleased that in every category the positive score exceeds the negative score significantly. For example, when asked if care of patients is our top priority, the positive score is 77% and the negative score just 9%. 70% of you told us you would be happy with the standard of care provided if a friend or relative needed treatment, and nearly 70% of you said you are always or often enthusiastic about your job. I'm pleased that lots of you say you are empowered to make suggestions to improve the work of your team. Looking forward, I'm keen that we improve the number of colleagues who look forward to coming to work as the percentage of you agreeing or strongly agreeing stayed the same as in the last quarter. Over time these surveys will give us some more helpful trends so we can see where we need to make improvements for you.
Of course we don't just rely on surveys to get our feedback. For example, it was good to meet with a range of consultants last night - I valued the discussion and look forward to doing this more regularly over the coming weeks and months.
We're getting ever closer to our eSASH go-live. To help our preparation, new wi-fi went live in Crawley theatres in the last few days – thanks to the digital team for making this happen and the team at Crawley for your patience. I'm personally really excited about our go live. It's going to help us get easier access to important safety information for our patients, and reduce the time we spend doing things on paper which in turns frees up time for us to spend with patients. So that you're ready, make sure you've done your e-learning AND face-to-face training. You should also pick up a copy of our staff handbook; it's got a handy checklist to make sure you're prepared. You can read it on SASHnet or drop in to the eSASH hub near the East Entrance to pick up a copy.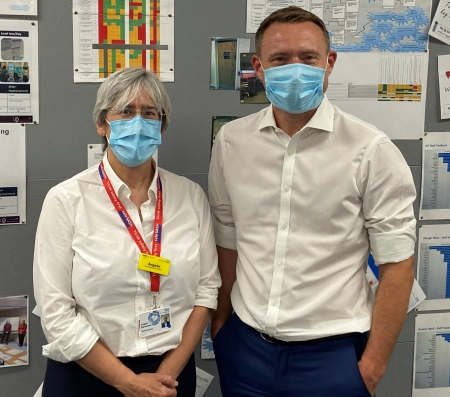 I'm pleased that Adam Doyle, chief executive of NHS Sussex, spent the day at East Surrey Hospital today. Our partnership working is critical to how we address the challenges ahead. That's why it's so good that lots of people from our partner organisations are booking in to the Big Thank You event next weekend. You can get your tickets here and if you'd like to take advantage of our pay it forward offer to get a free ticket please email sash.thankyou@nhs.net.
I hope you have a good bank holiday weekend. I'm very grateful to everyone working, and I hope you all get to spend some time with your loved ones relaxing.
Best wishes
Angela Stevenson
Chief executive