Hello all,
The NHS' 75th birthday will take place on 5 July 2023, and to mark the occasion, people across the country are being asked to join the NHS1000 mile challenge. Those taking part are encouraged to walk, run, swim or cycle (or a combination) a distance of 1,000 miles in the year (that's an average of 2.74 miles per day). There's much to talk about and a lot going on with the NHS at the moment, on a number of fronts, and we might do our bit to celebrate the NHS' birthday!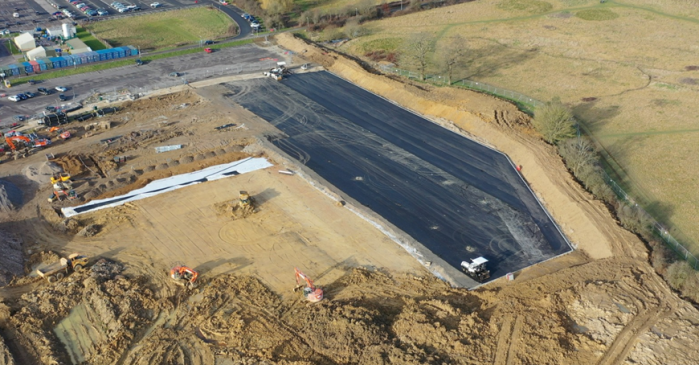 From Monday 27 February, phase one of the new car park, along with the 'golf club' car park, will be available for staff to use. The 'golf club' car park will be closed to visitors and a section of the staff west car park will be allocated to them. Staff should continue using the entrance by the 'golf club' as usual to access the staff west car park. Further details including illustrated maps can be found on SASHnet. Looking forward, when zones two and three of the new car park open during March, those staff who volunteered to work from home, car share or use public transport will be able to return to work using their cars. We will also be able to increase the visitor car park by 100 spaces at that point. Again, I thank you for your patience. We will continue to monitor visitor and staff car park usage and its impact on flow of traffic across the site.
The first modular ward units have now been craned into place this week. We are working to a mid-April date to open the wards, but please note, the link corridors won't be finished for a couple of months after that.
Connected with the new wards, we will be vacating Concord Ward at Crawley Hospital by 28 February, and patients and staff will be returning to East Surrey Hospital. Although we're not quite out completely, we are nearly done today, and I'd like to say how smoothly and impressively that process has gone with oversight and coordination by Cynthia Quainoo and Elaine Hextall from the medical division. While in Crawley Hospital, the ward team provided an effective model of care for their patients, accelerating their discharge and helping them leave us better prepared for the next stage of their recovery. We will look to build on that with the service we offer in the new wards.
I would also like to say, loudly, how grateful the Trust is to Sussex Community Foundation Trust and their CEO Mike Jennings for allowing us to make use of this space for over a year, during which time they put their own plans on hold.
At the start of this week, our emergency department (ED) was incredibly busy. It is crucial that we ensure our staff in ED are able to attend quickly to our sickest patients that require care. I'd like to use this opportunity to remind the public to please think before coming to our emergency department. We are here for you if you have a life-threatening illness or injury. However, a range of local NHS healthcare services are available for minor conditions like chest infections, minor burns, rashes and sprains and strains. Click here to see a list of these services. Alternatively, contact NHS111 by going online to or dialling 111 – the service is available 24 hours a day.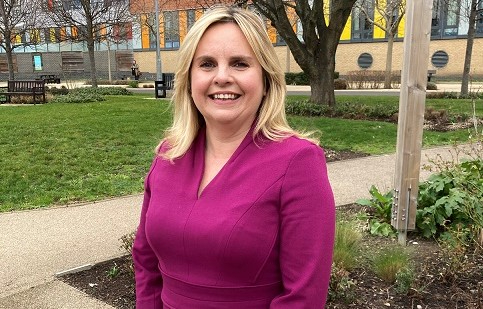 Last October we let you know that Jane Dickson, chief of nursing and midwifery was sadly moving on from her role. In making her decision, Jane wanted to make sure we had sufficient time to recruit her successor and I am delighted to announce that Tina Hetherington will be joining us as our new chief of nursing and midwifery at the beginning of May. Tina who is currently working at Portsmouth Hospitals Trust brings with her a wealth of knowledge from her years of experience in the NHS. Ahead of her interview she took the time to check us out by visiting the hospital without telling us. She was impressed by the professionalism she saw and how she was welcomed by those she spoke to and has already talked to me about some of the estates issues we need to sort out. I should add, Jane hasn't left us yet and is determinedly finishing off several things – one of those being getting our nursing vacancy rate down to the lowest level we've seen for many years.
Finally, on Thursday 2 March, teachers will be striking across England. I know this will impact many of you when it comes to your childcare commitments. We are therefore asking those who require childcare provision to please discuss any commitments with their line manager in advance of Thursday 2 March so that appropriate cover can be arranged. You can find more information, as well as some helpful FAQs on SASHnet.
Best wishes,
Paul Simpson
Deputy chief executive, chief finance officer and director of estates and facilities
(Angela is on leave).