Hello all,
What a busy week it's been! We've made good progress on SASH's strategic goals for the next five years, reflected on learnings from the last junior doctors strike as we prepare for the next one, and held our Annual General Meeting – delivering our belated Annual Report for 2021/22.
Our AGM, which came hot on the heels of our bi-monthly Board meetings yesterday, was an opportunity for us to look back on 2021/22 and reflect on how much we have accomplished. It was great to finally present and publish our Annual Report, which reflects on a challenging year in which our response to COVID-19 and the recovery from the pandemic continued to dominate the year. In that same year we also delivered robotic surgery for the first time and invested in our diagnostics - opening a new MRI department and introducing new CT scanners at East Surrey and Crawley Hospitals. Sometimes it is easy to forget just how much we have achieved, and our AGM was a great opportunity to acknowledge all that has happened.
If you would like to read our Annual Report for 2021/22 for yourself, you can find a copy here, and if you want to know more about what was discussed at AGM, you'll be able to watch a recording of the event on our website from Monday. In looking at the tough year we have ahead, I think it's always helpful to see where we've come from, and as ever if you have any questions then please do get in touch.
This week we also celebrated our annual Star Awards. I think it was a fantastic celebration of the awe-inspiring work you all do day in, day out and I want to thank everyone who worked so hard to make it happen. The Board, executive team and I were all extremely proud to be a part of it and meeting all of those awarded and nominated for their outstanding contribution to the Trust.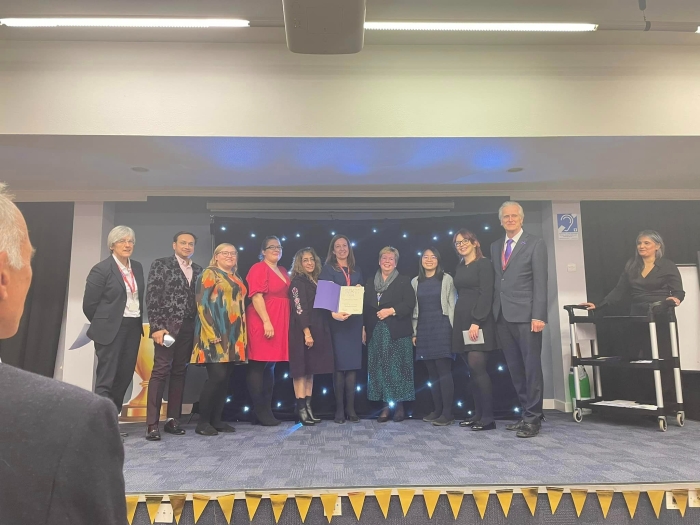 I would also like to acknowledge the other two hundred colleagues who were nominated for a Star Award. It was honestly one of my favourite parts of the last couple of weeks, reading those stories from inspired colleagues and patients. It's a fantastic reminder to us as a trust and our local community that, despite the pressures, so many of you are just getting on and not just doing a brilliant job for patients but going above and beyond every single day.
Finally, I would like to congratulate our friends at Radio Redhill on receiving the Bronze Award at this year's National Hospital Radio Awards for both station of the year, and special event. It's great to have such a valued broadcaster so close to home and I look forward to continuing our work with them in the year to come.
Best wishes,
Angela Stevenson
Chief executive