Hello all,
This week we have launched our new Let's Get You Home programme, started our staff and patient engagement for our new five-year strategy which is now live on our website and sashnet for your feedback, confirmed our 2022/23 financial year end position, and have said goodbye to our wonderful chief nurse Jane Dickson.
Firstly, on Let's Get You Home I have been impressed with its focus, co-design with our clinicians and partners, and how all our wards are implementing this best practice. Walking around Kingsfold and IRU on day two I saw real energy to confirm target discharge dates, record patients with 'no criteria to reside' and implement escalation processes. Both wards also fed-back some important comments which will get picked up as we go forward. I would like to say a big thank you to Michael Wyatt, Mandy Woodley, Ben Mearns and their teams, and of course our new ward champions. Your efforts have helped get this vital work off to such a great start.
Another positive is confirmation that we have ended the 2022/23 financial year on target - with some notable help from our wider system colleagues and the ICB in particular. I would like to give a special thanks to the finance team who have worked so diligently over the last few weeks and through Easter to get this work done for our auditors. I am immensely grateful.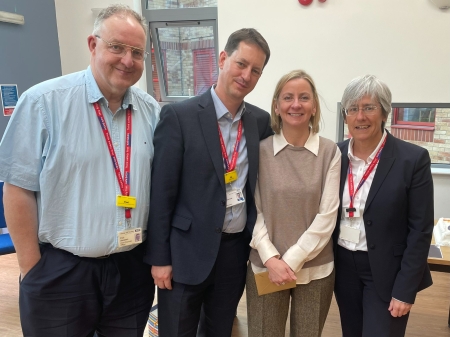 Finally, this week we said goodbye to chief nurse Jane Dickson, thanking her for eight years of dedication and support at SASH. At an emotional goodbye it was good to see so many people wanting to share their stories of Jane. In particular Randolph Amornor who, speaking on behalf of nurses recruited from overseas, talked about how Jane had helped him and this significant group of staff feel part of the SASH team and how she had given up her own time to support them – bringing people together as one team is definitely one of Jane's legacies, alongside leaving SASH with a full recruitment of nurses.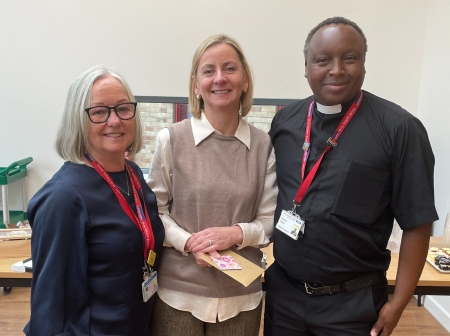 I know there are many many more nursing colleagues and others from across the trust with similar stories, who have worked with her over the years and will miss her advice, wealth of knowledge and fantastic can-do positivity in the face of tougher days - a team player who never shied away from rolling up her sleeves to help patients and colleagues alike. We will miss her hugely but of course wish her all the best.
Best wishes,
Paul Simpson
Deputy chief executive