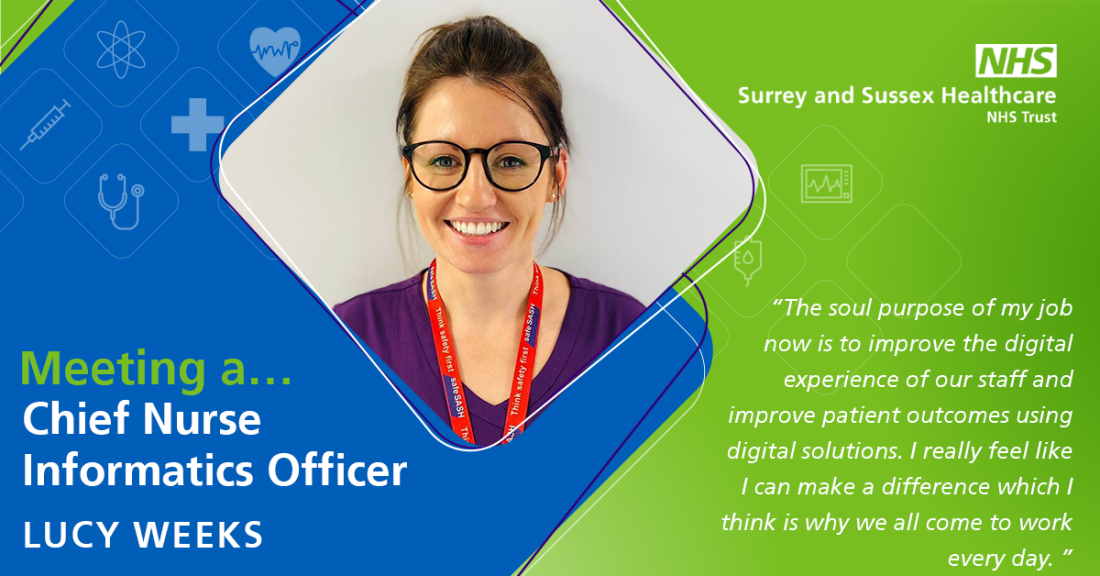 Who are you: Lucy Weeks.
Summarise your role: A Chief Nurse Informatics Officer (CNIO) is essentially the nursing, midwifery and allied health professionals voice in digital transformation. I oversee the safe, secure implementation of technology in the workplace and a big part of my role is to continually seek ways of improving digital solutions for staff and patients.
What do you find challenging about your role: I find the technical limitation the most challenging part of my role. When a member of staff comes to me with a really good idea or solution, I find it frustrating when we can't immediately make it happen. However, there is such commitment to listening and learning there is always someone within the digital team who will take the request forward, can adapt the idea and make sure we get the best possible outcome.
What do you find rewarding: The soul purpose of my job now is to improve the digital experience of our staff and improve patient outcomes using digital solutions. I really feel like I can make a difference which I think is why we all come to work every day.
What do you enjoy outside of work: Long family dog walks are my favourite thing to do!