Hello all
This week I have been reflecting with colleagues and our executive team on last week's fantastic discharge effort where teams from across the hospital rallied together to discharge 170 patients on Friday and Monday – an increase of almost 20% on our normal discharge numbers for those days since the start of the year.
It was an incredible example of what we can do by working differently and really focussing on the issues and problem-solving through our one team approach. I for one am really looking forward to seeing what comes out of our learnings here and what this could mean for doing things differently in the future and making our practices better for both patients, who we know recover better at home or in proper care settings, and all of you.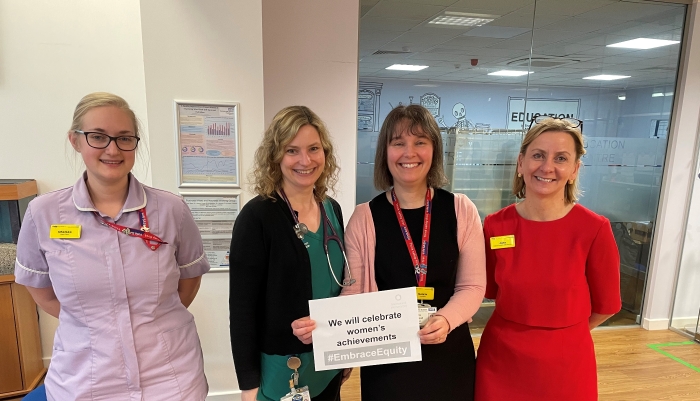 This week we have also hosted an inspector from the CQC as a part of their wider look at children services across Surrey Heartlands and how we play our part in safeguarding those at risk. I want to thank colleagues in our safeguarding team, paediatric emergency department, paediatric services, and maternity for their work in showing what we do in the best possible way, and most importantly for the daily work you all do in keeping children and families safe.
I would also like to thank all those who have been so rigorously planning for next week's doctors in training strikes which take place from 7am Monday 13th to 7am Thursday 16th March. They have been working hard in the background to minimise disruption where they can and ensure patient safety remains our highest priority.
We have already issued some separate communications on this to staff and will shortly be publishing some advice for the public who need urgent care, or who have a scheduled appointment with us. But just to say - while we do fully respect our colleagues right to strike - I think there is no question that our services will be stretched and patients will experience some disruption, and the executive team and I will of course be doing everything we can to help support teams and patients through those days.
Finally, this week we also marked the 113th International Women's Day. For me personally this has been a time to reflect and think about what more we can do to ensure we truly have equal opportunity and women have an environment they can feel safe in – both at home and at work – where their differences are valued and celebrated every single day not just on global recognition days.
Best wishes,
Angela Stevenson
Chief executive