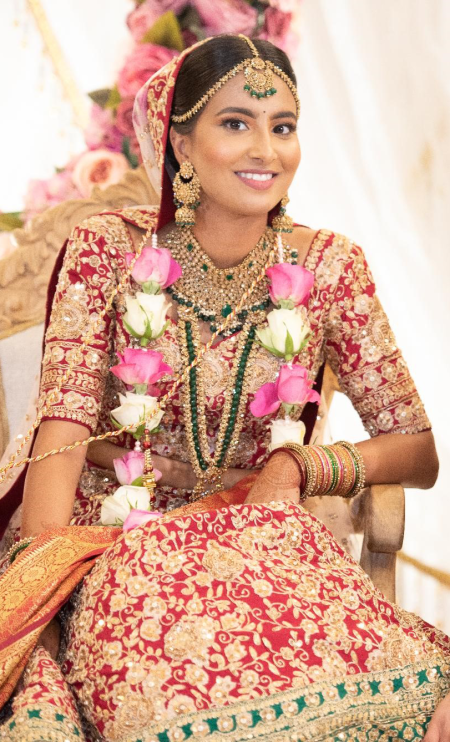 South Asian Heritage Month (SAHM) is happening from 18 July until 17 August and the theme for 2022 is Journeys of Empire. SASH staff of South Asian heritage are taking part by sharing their case studies.







Why did you join the NHS?
If I'm being honest, I kind of fell into it. I'd been working in the healthcare remit for a little while, but namely higher education. Working for the NHS is something different though because there is real purpose to the work we do, and the camaraderie is like nothing I've experienced before. We truly are #OneTeam.
Tell us about your NHS journey.
I joined SASH in 2018 following a stint at St George's, University of London where I got to see a university and hospital work in partnership. I joined as digital communications manager, focussing on social media and the website. Earlier this year I completed an ambitious project to redevelop our website. Now I am senior communications manager and really enjoying the new role along with its challenges!
Describe your proudest moment.
Working alongside my team and all my SASH colleagues throughout the pandemic has to be a proud moment. We did our bit by supporting colleagues with the latest information which changed daily at the start, by hosting drop-in sessions for our BAME colleagues so that they felt supported and heard when news broke that COVID was disproportionally hitting BAME people, and all working together and support one another through the exhaustion to keep everyone safe. At the same time, I completed the year-long website project and managed to pass a leadership course.
What does South Asian Heritage Month mean to you?
South Asian Heritage Month is an opportunity to celebrate all the amazing things about South Asian culture, the colour, the rich and difficult history, and its incredible people. It's also a chance to recognise the contribution South Asian people have made to the UK, to the NHS and at SASH.
What makes you proud about your culture and heritage?
When I was younger, I was keen to fit in and as a result, often pushed back on anything that was too 'Indian; about me. Now that I am older, I celebrate and fully embrace these differences. Our food is incredible, our clothes are gorgeous, (some) of our customs and traditions are fascinating and our people are kind, welcoming, hardworking, and family-orientated. I am proud to be of Indian heritage!
What is the one South Asian dish you cannot live without or what is your favourite South Asian food?
This is a hard one! I love Gujarati dishes called dhal dhokri and pav bhaji. You can never beat a proper homemade chicken curry, either! As for a sweet dish, it would have to be shrikand, particularly in this hot weather!
If you weren't in your current job, what would you be doing?
I'd love to be an astronaut! I don't know if I'd actually make it, but that would be the dream!
For more activities, visit the South Asian Heritage Month website to discover a calendar of online events, or take a look at SASHnet to find out how we'll be celebrating at SASH.