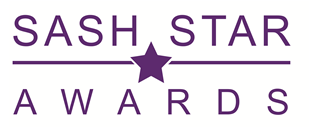 ---
Is there an individual or team you feel has gone beyond expectations and is an inspiration to others? Our annual SASH Star Awards provide an opportunity to recognise the great work of dedicated individuals and teams across the Trust who make a difference to our patients' experience.
The Awards are offered in eleven categories and are aligned to reflect our core values of Dignity; Respect; Compassion; Safety and Quality and One Team.
Staff, volunteers and service users in the local community are all invited to make nominations.
To find out more information, download a nomination form or make a nomination online please see below.
Winners will be announced at a special awards evening to be held later on Thursday 30 March.
Award Category

Criteria

SASH Values champion - Compassion

We will be looking for:

A person or team who exemplifies the trust value of being compassionate.

"we respond with humanity and kindness and search for things we can do, however small; we do not wait to be asked, because we care."

SASH Values champion – Dignity and respect

We will be looking for:

A person or team who exemplifies the trust value of dignity and respect.

"we value each person as an individual and will challenge disrespectful and inappropriate behaviour."

SASH Values champion – One Team

We will be looking for:

A person or team who exemplifies the trust value of One Team

"we work together and have a can-do approach to all that we do, recognising that we all add value with equal worth."

SASH Values champion – Safety and quality

We will be looking for:

A person or team who exemplifies the trust value of safety and quality

"we take responsibility for our actions, decisions and behaviours in delivering safe, high-quality care."

Innovation and service improvement award

An individual or team who has:

Implemented an idea or innovative approach which has resulted in a saving of time or money, improved practice, or new way of working.

Made a change that had a positive, measured, and sustainable impact for the good of our patients, staff and the Trust as a whole.

Developed and championed local innovation or a new way of working (including recommendations from an audit or research study) which has contributed significantly to improved safety; quality; efficiency; engagement; communication or collaboration.

The nomination must show:

The service before and after the changes were made.

Evidence of improved service, for example through monitoring of outcomes for staff or patients.

Evidence of how sustainability is incorporated.

Improving patient experience award

We will be looking for:

An individual that has improved patient experience or made a change that has a positive measured and sustainable impact on patient experience – they went above and beyond the expectation of patents and families. Has received positive feedback from patients and their families.

SASH Charity award

We will be looking for:

An individual or team who have shown outstanding commitment and made a significant contribution to the SASH Charity for the benefit of the Trust and our patients.

Evidence of the support that has been given e.g. by fundraising/ promotion of the Charity within the community which has resulted in increased publicity and or monies coming into the Charity.

Because of you/your team award

This award is for someone who:

Displays enthusiasm and positivity and encourages others to do the same even in the face of adversity. Has had a significant and positive impact on a patient, or a team / colleague experience.

Star apprentice award

This award is for someone who:

This award recognises the new apprenticeship development opportunities available for existing staff wishing to develop in readiness for future career progression or new staff joining SASH stepping into a career in healthcare. Apprenticeship development opportunities support a culture of continuous learning and enable staff to maximise their potential.

Embraced the commitment required to complete all aspects of the apprenticeship within the last twelve months.

Enhanced performance through developing their knowledge and skills as part of the apprenticeship programme.

Applies learning from the apprenticeship and identifies opportunities for making improvements for the benefit of users and colleagues.

Positively encourages and supports other colleagues in their learning and development.

Star volunteer award

We will be looking for:

A volunteer who has made an exceptional contribution and shown dedicated commitment to the Trust and our services throughout the year.

Supporting diversity in the workplace award

We will be looking for:

A member of our organisation who is dedicated to ensuring that inclusivity; equality and diversity lie at the heart of their day-to-day work, above and beyond their role and in their belief and commitment to the NHS – its values, processes, and behaviours.

Someone who actively promotes equality and celebrates difference, along with the benefits of why an inclusive workforce at all levels is vital to improved patient care.

Someone who makes sure that when at work, those around them feel they are able to 'be themselves' - free from abuse, harassment or discrimination of any kind, going the extra mile to ensure staff from all backgrounds feel part of our One Team environment.

Someone who ensures that services are commissioned, procured, designed, and delivered to meet the health needs of all local communities.
Alongside these awards, Angela Stevenson, chief executive will choose three individuals or teams to receive the chief executive special awards in recognition for their contribution and service.
Nominationa are now closed.
What happens after the closing date?
The judging panel will carefully consider all applications submitted by the deadline of midnight on Monday 20 March 2023.
All shortlisted entries will be invited to the SASH Star Awards evening.
The winners of each category will be announced at the SASH Star Awards evening to be held on Thursday 30 March 2023 in the postgraduate centre at East Surrey Hospital.
What do the winners get?
An evening of celebration and thanks

Winners and shortlisted teams/individuals will receive a SASH Star certificate signed by the Chief Executive and Chairman.

Winners in each category will also receive a £100 voucher. Runner-ups will receive a £50 voucher.